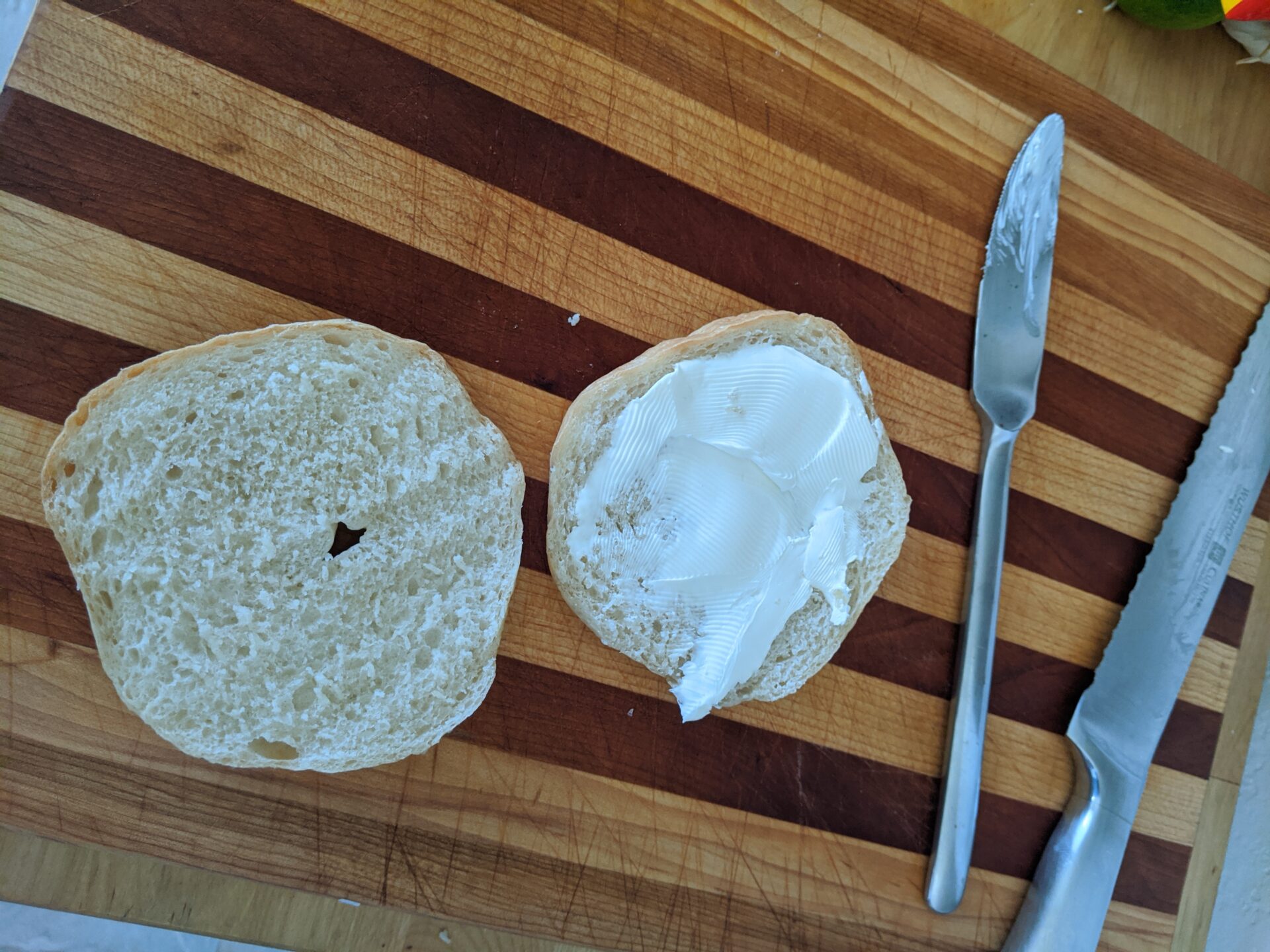 I have found it difficult to find bagels that I like in California. I'm not sure what's different about them, but my preference is for a bagel that is a little crispy on the outside and chewy on the inside. For sure, I've not been to every bakery and bagel shop, but who really has the time to do that?
I decided it was time to make some of my own, since I've been baking a lot more on the weekends. I used to use a recipe that was based off from Dishably, however I decided to try something different. The one I'm making this weekend is from Sophisticated Gourmet, by Kamran Siddiqi. I decided to change it up to get something a bit more chewy, although honestly I think the only major difference in the recipes other than the proportion is that Kamran suggests boiling 2 minutes per side for a chewier bagel, which I did. This has made me wonder if it's worth it to engage in a designed experiment to test variables in bagel making.
I wish I had taken photos of the initial dough size and then when it doubled, but I forgot. Here's my first, the dough in my Kitchen Aid mixer bowl, with my first bagel torn off. It's a very firm dough, resembling almost a putty, but it handles really nicely.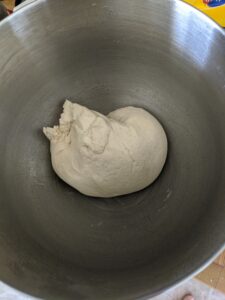 I usually tear off a bit and weight it to make 8 equal-sized dough balls.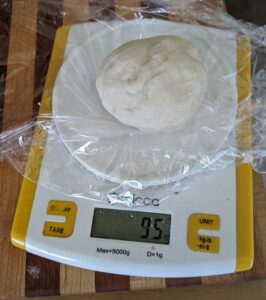 I formed the bagels by rolling them between my hands until they were relatively smooth, and then slowly pushed a finger through the middle, and rolled it between two fingers to stretch it out to be almost double, which allows them to contract to "bagel" size.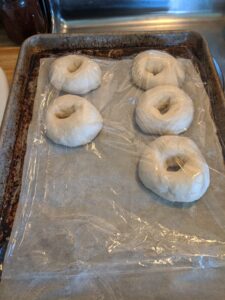 The next step is probably the most important for a bagel: boiling. Its this par-cooking of the bagel that gives it the different texture that we're accustomed to. When I made bagels in the past, I had only boiled for about one minute per side. I made these at two minutes per side, and it yields a delightfully chewy texture, and used a chopstick to flip them.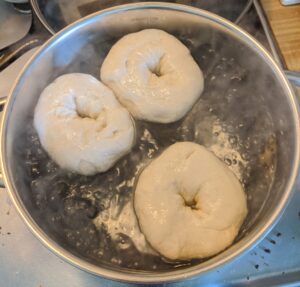 Now that my bagels are all par-boiled, it's time to give them a little brushing of egg-white to make them shine! You can see the one in the bottom right is done, and the rest are not.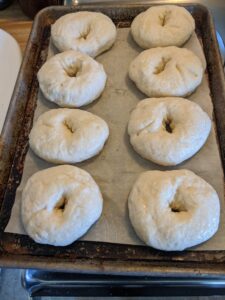 Now, to put them in the 425 degree Fahrenheit oven. I've found that for me they're done a bit early, which might be my oven since I find the same thing for other baked goods. At about 18 minutes, this is what they looked like: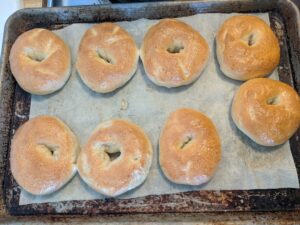 I could have cooked them a bit further, but I'm honestly very pleased with their flavor and texture. They're somehow very chewy inside, and yet, still light and airy: